Embarking on the path to your new construction home in Sarasota is an exhilarating journey, offering unique customization and the joy of being the first owner. Amidst the intricacies of this process, a guiding hand becomes essential. This is where our skilled team at Sarasota Neighborhood Experts steps in, serving as your compass on this exciting expedition.
As emphasized by our many client reviews, our Sarasota real estate team acts as knowledgeable friends who guide you through every step of the home-buying process, ensuring a smooth and stress-free experience.
Local Wisdom and Sarasota Market Mastery:
Our team possesses an in-depth understanding of Sarasota's neighborhoods and new developments. We provide insights crucial to your decision-making, such as potential changes in the area. We're committed to ensuring your long-term happiness with your Sarasota home.
With years of experience in Sarasota real estate, we have a keen eye for identifying reputable builders who excel at their craft. We assist you in selecting a builder known for delivering quality homes, minimizing risks, and maximizing your satisfaction.
Customization is the hallmark of new construction. Our Sarasota team partners with you in this creative process, advising on upgrades that enhance your home's long-term value in the dynamic Sarasota real estate market.
Demystifying Builder Contracts and Negotiations in Sarasota:
Builder contracts can be complex, but our team simplifies them for you. We ensure you understand every detail, and our negotiation expertise can secure advantageous deals and incentives on your behalf.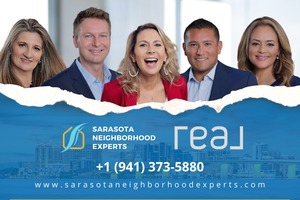 Realizing Your Sarasota Vision:
With our local expertise, your dream of a Sarasota dream home becomes a reality. Connect with us today to embark on a transformative journey in Sarasota real estate. Let's turn your new construction aspirations into a captivating Sarasota reality you'll cherish for years to come. Reach out and start your remarkable Sarasota real estate journey now.
Explore our insights on YouTube: