Why are so many people moving to Florida's Suncoast?
If you're planning on purchasing a home in Florida for your family, it can be difficult to choose which city to move to. The vast majority of cities and towns in Florida have plenty to offer to their residents. However, the Florida city that is most well-known for its excellent quality of life is Sarasota, FL. Whether you're a young professional seeking your first move or you're searching for the perfect retirement city, come find out why Sarasota is #1!! Here are the TOP 5 reasons why Sarasota is  #1 city to relocate to. And why it should be your #1 choice too. 
There's No State Income Tax in Florida!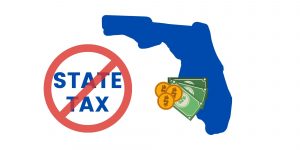 This means more money in your pocket for you! Instead of state tax, Florida earns its dollars from the millions of tourists that vacation in our state each year through a 7% sales tax (state level) and a 5% tourist tax (county-level) on revenues from rental properties and hotel stays that are for a term of six months or less. Hence, after you become a Florida resident, you will be thankful for the tourists as they pay your share of the state taxes.
Sarasota Ranks #1 as the Best City to Retire in the US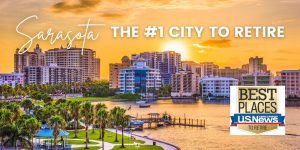 In 2020-21, Sarasota was ranked as the # 1 Best Place to Retire in the Country by US News & World Report. The study was based upon the happiness of local residents, housing affordability, tax rates, and healthcare quality. Sarasota commonly receives awards such as this each year. View City Rankings List.
The #1 Beach in America, Siesta Key Beach!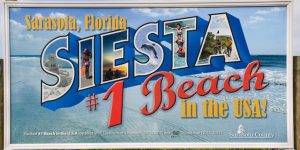 Sarasota's area beaches are among the most gorgeous and most popular in the state of Florida. Its top-rated Siesta Key Beach has been named the #1 Beach in America year after year by multiple review sites including Trip Advisor, Dr. Beach, and Conde Nast Traveler. The sugar-soft, powder white sand stays cool to the touch, even on the hottest of Florida's summer days. 
Lakewood Ranch – 2021' s  #1 Best Selling Community in the US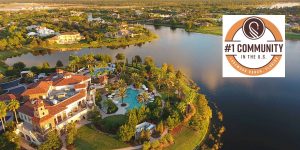 Sarasota is home to Lakewood Ranch, the #1 best-selling master-planned community in 2021 (mid-year) for the entire US. View Lakewood Ranch Ranking. Located just east of the Interstate at the University Parkway exit, the 48-square mile community of Lakewood Ranch offers residents an amazing quality of life with a central town center. As well as, endless shopping and dining options with the new University Town Center Mall, top-rated schools, miles of nature preserves, parks, trails and more!
Sarasota is a Year-Round Playground!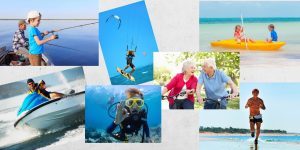 With an average year-round temperature of 72' and 250 + sunny days per year, Sarasota is the perfect city for outdoor enthusiasts! If you like a good workout, try biking the beloved Legacy Trail. Or kayak through the natural mangroves to see native wild birds and sea life. If you're seeking a more relaxed activity, rent or charter a boat for the day and explore remote sand bars and local islands. Likewise, there are miles of trails, parks, and nature preserves to explore where you might even spot an alligator or two.
Watch these videos for more information on Sarasota: