In this video, I am discussing Sarasota's 5 best and most requested neighborhoods. These amazing neighborhoods are close to downtown, beaches, shopping, and much, much more. Certainly, you will love living in any of these neighborhoods.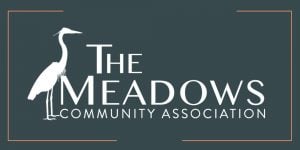 First, let's dive in and learn about  The Meadows.
This beautiful, sought-after, neighborhood is located near I-75, close to downtown Sarasota, and minutes from University Town Center Mall. Conveniently situated on 1650 acres of open space.  Furthermore, The Meadows has approximately 17 miles of roads, 14 miles of sidewalks and bike trails, a 1.7-mile fitness trail, pristine waterways, and nature preserves. Additionally, this neighborhood offers a lifestyle like no other!  For instance, residents have a variety of amenities for all of their diverse interests, As well as, exciting and engaging activities, and a true sense of community. The 3,400 residences have a variety of home styles, including single-family homes, garden homes, and villas. Homes in The Meadows range in price from 450-600K.

The next best neighborhood is The Lakes.
This is an upscale, deed-restricted community in the heart of Central Sarasota. It is ideally situated only a few minutes from downtown and the interstate, shopping, and schools.  Likewise, the beaches of Siesta Key, Lido, and Longboat Key are just 10 minutes away from home.
Lakes Estates consists of 190 well-maintained single-family homes with home sizes from about 1,900 to over 4,000 square feet of living area under air. Home construction began in 1985 and wrapped up about 1990. Residents can enjoy many amenities including a community, such as a heated pool, fitness center, playground, recreation facility, and tennis courts. All homes have at least a two-car garage. Lot sizes range from just under 9,000 square feet and can be as much as three-quarters of an acre.
The Lakes of Sarasota consists of 43 villas from around 1,000 square feet up to 1,500 square feet. Villas feature open designs, tile roofs and, the units have a one-car carport and a one-car garage. The affordable monthly fee includes exterior maintenance, ground maintenance, insurance, a recreation facility, and reserves for things like roofs. Construction began in 1983 and was complete in 1985.  Homes in The Lakes range in price from 600-800K.

Next, another one of Sarasota's best neighborhoods, Forest Lakes.
This neighborhood is centrally located in Sarasota. Subsequently, it is conveniently located near the city, schools, hospitals, beaches, parks, golf courses, and premier shopping.  This thriving, well-established neighborhood has a community association that promotes a plethora of social events and activities. Here you will find 700 + ranch-style homes that were built in the early '60s.  However, the properties have been beautifully maintained or updated. Forest Lakes is the place to live for all ages and stages! Homes in Forest Lakes range in price from 450-750K.

The fourth neighborhood is The Landings.  This neighborhood is one of the most sought-after communities.  Certainly, it is one of Sarasota's best!
The Landings has a picturesque setting with homes nestled among stately oaks. There is a diverse mix of residents, including families, professionals, retirees, snowbirds. Starting price in The Landings for villas is 400k+ and for single-family homes 1M+.

And lastly, let me tell you about the 5th and probably most requested neighborhood in Sarasota- Laurel Park.  This historic neighborhood of single-family homes and apartment buildings was established in the 1920s. Historic Laurel Park has a real sense of place and is conveniently located at the southern end of downtown Sarasota, Florida.
The neighborhood's prime urban location makes it absolutely walkable and allows residents to live without the need for a car. Plus, Sarasota County's SCAT bus system is convenient for easily commuting beyond the downtown. The median home price in Laurel Park is 1.04 million.
There you have it, Sarasota's 5 Best Neighborhoods. Which neighborhood is your favorite? Would you like to learn more about any of these neighborhoods?  Lastly, when new listings hit the market would you like to receive email updates? Feel free to send us an email or simply give us a call at 941-373-5880. We would love to help!
Learn about other Sarasota Neighborhoods in these videos:
Most Popular Neighborhoods:
Sarasota Neighborhood Tours: