With sunny weather and world-class beaches, Sarasota is one of the top tourist destinations in Florida.  Millions of people visit Sarasota every year, and that number is expected to skyrocket within the next decade as the city continues to develop even more hotels, attractions, and beachfront properties. Are you thinking of moving or planning a trip to Sarasota?  Are you wondering what to do and explore when you get here? Well, you've come to the right place.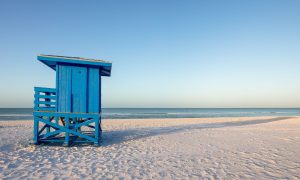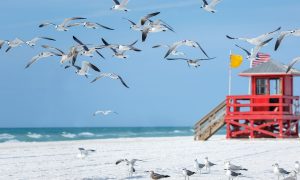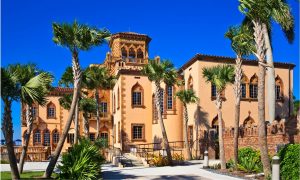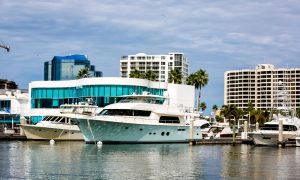 The Ringling is a must-see for anyone visiting Sarasota. This 66-acre estate features the Ringling Museum of Art, the Ca' d'Zan mansion, the Circus Museum, and beautiful gardens.
Marie Selby Botanical Gardens Located on the bayfront, the Marie Selby Botanical Gardens features over 20,000 plants and is a great place to relax and enjoy the beauty of nature.
Mote Marine Laboratory & Aquarium This research center and aquarium is dedicated to marine life and conservation. Visitors can see dolphins, manatees, sharks, and other sea creatures.
Florida Studio Theatre The Florida Studio Theatre is a professional theater that produces contemporary plays and musicals. It also offers acting classes and workshops.
Siesta Key Rum The Siesta Key Rum distillery offers tours and tastings of their award-winning rum. Visitors can learn about the distilling process and enjoy a refreshing cocktail.
Ca' d'Zan The Ca' d'Zan mansion is located on the Ringling estate and is a beautiful example of Mediterranean Revival architecture. Visitors can take a guided tour of the mansion and learn about its history.
Big Cat Habitat Gulf Coast Sanctuary This sanctuary is home to tigers, lions, bears, and other exotic animals. Visitors can see these magnificent creatures up close and learn about their habitats and behaviors.
Myakka River State Park Myakka River State Park is one of the largest and oldest state parks in Florida. Visitors can explore the park's natural beauty on hiking trails, airboat rides, and tram tours.
The Mall at University Town Center This upscale shopping center features over 100 stores and restaurants, including Saks Fifth Avenue and The Cheesecake Factory.
Marietta Museum of Art & Whimsy
This museum features colorful and whimsical works of art by contemporary artists. Visitors can enjoy the outdoor sculpture garden and art exhibitions.
Celery Fields The Celery Fields is a nature preserve that features hiking trails, birdwatching, and a boardwalk. It is a great place to enjoy the natural beauty of Sarasota.
Legacy Trail The Legacy Trail is a 12.5-mile trail that is perfect for biking, jogging, and walking. It connects to several parks and nature preserves along the way.
Sarasota Jungle Gardens Sarasota Jungle Gardens is a botanical garden and animal attraction. Visitors can see flamingos, parrots, and other exotic birds, as well as alligators and snakes.
Sarasota Opera House The Sarasota Opera House is a historic theater that hosts operas, concerts, and other performances. It is a great place to enjoy the arts in Sarasota.
South Lido Nature Park South Lido Nature Park is a great place to go hiking, kayaking, and birdwatching. It offers stunning views of the Sarasota skyline and the Gulf of Mexico.
Bayfront Park Bayfront Park is a public park that offers a playground, fishing pier, and picnic areas. It is a great place to enjoy the outdoors with family and friends.
Sarasota Classic Car Museum The Sarasota Classic Car Museum features over 75 vintage cars and motorcycles. Visitors can learn about the history of these classic vehicles and their impact on American culture.
Sarasota Farmers Market
The Sarasota Farmers Market is a popular weekly event that brings together local farmers, artisans, and food vendors. Visitors can browse a wide variety of fresh produce, homemade baked goods, and handmade crafts while enjoying live music and other entertainment.
Nathan Benderson Park Nathan Benderson Park is a world-class rowing facility that also offers opportunities for kayaking, fishing, and other outdoor activities. The park features a 400-acre lake, picnic areas, and a playground, as well as a variety of events and festivals throughout the year.
Westcoast Black Theatre Troupe The Westcoast Black Theatre Troupe is a unique theater company that showcases the talents of African American performers and playwrights. With its innovative productions and powerful performances, the troupe is a vital part of the Sarasota arts community.
Save Our Seabirds, Inc. is a nonprofit organization dedicated to rescuing and rehabilitating injured and orphaned birds. Visitors can tour the organization's facility, meet some of the resident birds, and learn more about the important work that the organization does.
Van Wezel Performing
Ed Smith Stadium is a baseball stadium that serves as the spring training home of the Baltimore Orioles. The stadium also hosts a variety of other events throughout the year, including concerts, festivals, and charity events.
Siesta Key Beach is consistently ranked as one of the best beaches in the world. With its crystal-clear waters, powdery white sand, and stunning sunsets, it's easy to see why. Visitors can also enjoy a variety of activities, such as swimming, snorkeling, and beach volleyball.
St. Armands Circle is a charming shopping and dining district located on Lido Key.   The area is also home to a number of art galleries, unique boutiques, and delicious restaurants. It's the perfect place to spend an afternoon exploring.
The Crowley Museum and Nature Center offers visitors a unique look at the flora and fauna of Sarasota. It is home to a variety of wildlife, including birds, reptiles, mammals, and insects. The museum also features interactive exhibits and educational programs for all ages.
Livingston's Amusements is a classic family fun center featuring thrill rides, bumper cars, go-k and more. There are also plenty of tasty to be found in the concession. It's a great place to visit for an afternoon of fun for all ages.
With so many amazing attractions and activities in Sarasota, it's easy to see why it's such a popular destination. Whether you're looking for a day at the beach, some shopping and dining at St. Armands Circle, or an educational experience at the Crowley Museum and Nature Center, there's something for everyone. Make sure your next visit to Sarasota includes a trip to Livingston's Amusements for some family fun.  With so many exciting things to do and see, you'll never be bored in the Sunshine State!
Related Video: