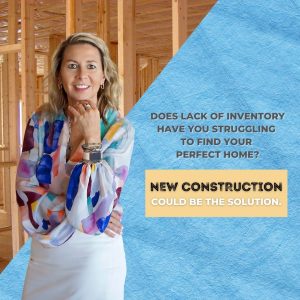 Does lack of inventory have you struggling to find your perfect Sarasota home?
Have you considered the possibility of building a new construction home? 
Here's why 👇
🏠 Create your perfect home⁠
If you build a home from the ground up, you'll have the option to select the custom features you want, including appliances, finishes, landscaping, layout, and more.⁠
🏠 Cash-in on energy efficiency⁠
When building a home, you can choose energy-efficient options to help lower your utility costs, protect the environment, and reduce your carbon footprint.⁠⁠
🏠 Minimize the need for repairs⁠
Many builders offer a warranty, so you'll have peace of mind on unlikely repairs. Plus, you won't have as many little projects to tackle.⁠
🏠 Have brand new everything⁠
Another perk of a new home is that nothing in the house is used. It's all brand new and uniquely yours from day one.⁠
⁠Although building a home from the ground up may take a little longer, there are so many benefits that an existing home could never provide. If you're looking to buy or build your perfect new construction home, contact me today! 🛠
Check out my video: FLORIDA HOME BUILDING. 7 BUILDER SECRETS