Should You Relocate to Florida? Dive in and find out whether moving to Florida is right for you. From facts about the state and some of the reasons you should live here — To activities and sights to see, I've got plenty of information for you to consider when deciding to move to Florida.
REASONS TO LIVE IN FLORIDA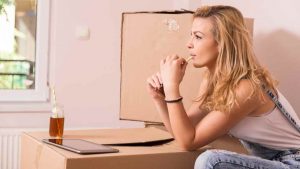 My out-of-state clients have so many questions – Why are so many Americans moving to Florida? What does the state offer that others do not? Florida has so much to offer. Below are some of our favorite reasons why you should consider living in Florida, according to the residents that live here and call its beautiful beaches and landscapes home.
FLORIDA FACTS
Florida has a full, rich, and captivating history. Furthermore, the state is ecologically diverse and offers some of the country's most beautiful natural settings. Florida's top industry is tourism, and as a result, the state employs over a million people in the tourism and hospitality industries. Agriculture is also a significant part of Florida (the state produces 70's of the US's oranges) culture thanks to its sunny and warm climate that's perfect for growing oranges, tomatoes, and more. Plus, thanks to its many colleges and universities, Florida also has a bustling collegiate culture many residents love. In other words, Florida has a diverse and robust economy. 
Florida is the only state that borders both the Atlantic Ocean and the Gulf of Mexico. In other words, no matter where you land in Florida, you're never more than 60 miles from a body of saltwater. And if the beach isn't your scene, there are 175 state parks to explore! In addition, Floridians hail from a wide range of backgrounds, cultures, ethnicities, and walks of life, making it an incredibly diverse melting pot that many residents and visitors to Florida love. 
SUNNY, WARM CLIMATE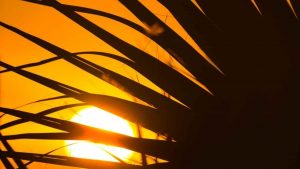 The warm year-round weather and climate make Florida very appealing, and it's not hard to see why. Did you know that of 365 days each year, 200 of them are sunny in the Sunshine State? Those that live in southern Florida will go the entire year without needing to use a heater or put on so much as a sweater. Florida residents spend more time outside in the sunshine – thanks to the warm climate, This is a proven way to boost physical health and mental health – thanks to the Vitamin D from the sun. In other words, moving to the Sunshine State can give your health a lift! But don't forget to load up on sunscreen!
DIVERSE CULTURAL LANDSCAPE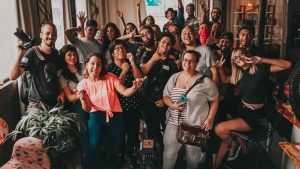 Florida is very diverse. There are people from all backgrounds and walks of life. Many residents are born and raised in Florida and decide to stay thanks to everything the state has to offer. However, there are plenty more people who come from all around the country and the world to enjoy the state's bountiful amounts of beauty.  Florida is home to an array of cultures. However, it has one of the largest Latin populations in the United States. The diverse Latin community infuses the state with culture, history, music, food, and art.
NO STATE INCOME TAX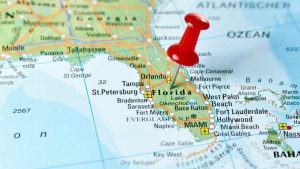 Florida has no state income tax. Yes, that's right, I said it, Florida is one of the only states in the entire country that does not charge its residents any state income tax. This is a massive draw for many businesses and individuals in Florida because one's monthly salary can go a lot farther than it might in another state. This also helps to make up for Florida's slightly higher cost of living than the national average. And no state income tax means more money to spend on all of the fun and exciting adventures that Florida has to offer, from beaches to theme parks and city thrills.
BEAUTIFUL BEACHES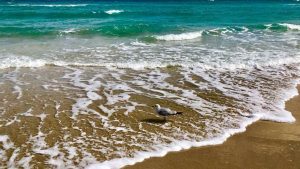 I am sure that you have heard about all the beautiful beaches that Florida has? If you are considering a move to the Sunshine State, I am sure the beaches are one of the things you're most excited about, and for a good reason. Florida's coastline is home to some of the most amazing and visually stunning beaches in the world. Several beaches within the state have even won awards— Sarasota Siesta Public Beach was named the best beach in the entire country recently, according to a survey by TripAdvisor. However,  many other famous beaches in Florida are just a road trip away – including Clearwater, Miami Beach, Sanibel, Captiva, and many, many more. If spending time soaking up the sun and enjoying the relaxing sound of the ocean waves is what you're looking for in your day-to-day life, moving to Florida is the right move for you.
SPORTS FANS?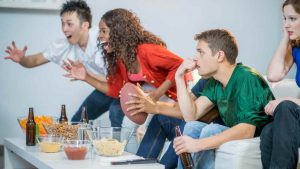 If you are a sports fan, Florida definitely has no shortage of teams to cheer for each season. For example, Florida has not one, not two, but three NFL teams! (Miami Dolphins, Jacksonville Jaguars, Tampa Bay Buccaneers), two NBA teams (Orlando Magic, Miami Heat), two MLB baseball teams (Tampa Bay Rays, Miami Marlins), and two NHL teams (2020 Stanley Cup champions Tampa Bay Lightning, Florida Panthers). However, if you prefer collegiate sports, you could choose which side of the field and court you like to root for in the fierce rivalry between the University of Florida and Florida State University teams. Mark my word— moving to the Sunshine State will mean that you have moved to one of the best sports capitals in the entire nation.
SARASOTA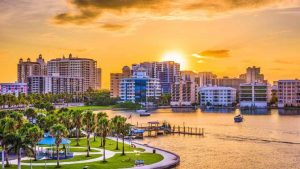 Now that we've touched on some of the fascinating things that make Florida so wonderful, let's talk about some of the places that make Florida such a great place to live. But first, a disclaimer— I am biased.  Sarasota is my top pick. For me, moving to Sarasota is a no-brainer. A healthy job and real estate market surrounded by affordable housing, and outdoor activities are just a few of the reasons Sarasota is the perfect city to live and thrive in. In addition, the beautiful, world-renowned beaches, warm weather, and enviable recreational and cultural amenities earn Sarasota a spot on "best of" lists almost every year.
If you're looking to purchase a new home in Sarasota, FL, I'd love to help.  Contact us online or call 941-373-5880 to schedule a consultation with one of our professionals at Sarasota Neighborhood Experts.
Watch These Videos Next *******************************
Cost of Living Sarasota: https://youtu.be/ZhDu6sPvCBs
Best Neighborhoods in Sarasota: https://youtu.be/i8tej6BDoYc
Pros and Cons of Living in Sarasota: https://youtu.be/siPEBuit9h8
Top 10 Reasons NOT to Move to Florida: https://youtu.be/WynYYsbKCzw Living in Sarasota.
5 Things No-one Tells you about Sarasota: https://youtu.be/Mu3huUlvbOE Sarasota Cities.
Which Sarasota Neighborhood is Right For You? https://youtu.be/mCtnPF0ZuxE