Ten Ways to Improve Curb Appeal
When you're trying to sell your home, one of the most important factors in the mind of potential buyers is curb appeal. This is your home's first chance to make a good impression on anyone who visits and is more likely to increase interest in your home. There are many ways you can improve curb appeal, and we've compiled a list of our top ten—to learn more about improving the curb appeal of your home, contact us today!
1. Paint the Front Door & Shutters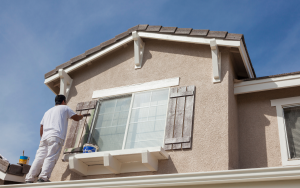 One of the easiest ways to improve curb appeal is to paint the front door and shutters. Whether you want to do a fresh coat of the same color or try a new, bright color on the door, painting can have a huge impact on your home's appearance.
2. Invest in Landscaping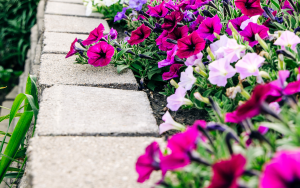 You have a lot of options when it comes to your home's landscaping. You can add flowerbeds, plant shrubs, trees, or any combination of these things. Sprucing up your landscaping can add a lot of life and color to your home's exterior and greatly improve curb appeal. When selling your home, people want to know it's going to be beautiful both inside and ou
3. Take Care Of Your Lawn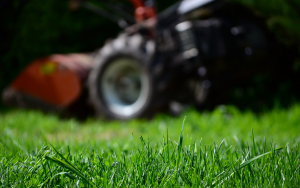 While we're talking green thumbs, it's important to note that lawn care is hugely important; especially in Florida. It is an essential part of maintaining curb appeal. Regular lawn care like cutting the grass, removing weeds, and keeping it well-watered is key. As long as you keep up with it, lawn care won't become a huge project. 
4. Power Wash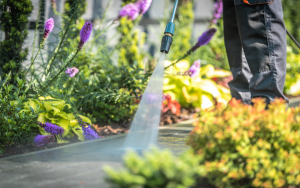 There are few things more satisfying than power washing years of dirt and grime off your siding, porch, walkway, and driveway. If you don't own a power washer, you can rent one from a big box hardware store like Home Depot or Lowe's.
5. Install Outdoor Lighting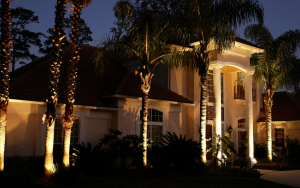 You never know when potential homebuyers are going to want to stop by, and installing outdoor lighting—particularly along walkways—is an excellent way to improve curb appeal. Not only does it make navigating the way easier, but it is also beautiful.
6. Mailbox Makeover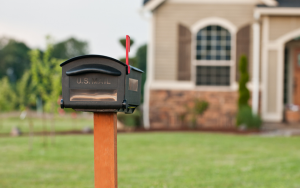 Is your old and dingy mailbox sitting on top of a crooked wooden post? Updating your outdated mailbox is an easy way to make an impressive statement and improve curb appeal. 
7. Update Your House Number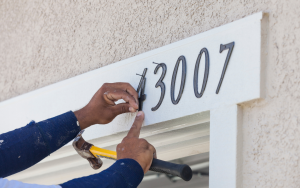 Improve the look of your home by replacing your old house numbers with something that has a bit more pizazz. Choose a font that is in line with the architecture of your home but that is also distinctive enough to really catch an eye! This is an easy home improvement project that can be done in under one hour
8. Redo Your Walkways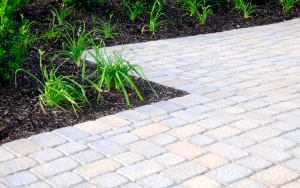 Replacing the walkways is a classic way to improve curb appeal. Ditch the standard concrete path and instead choose something that makes a statement. Your options are nearly endless—flagstone, brick, pavers, and more!
9.  Upgrade the Hardware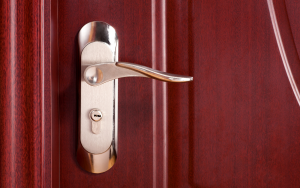 If your doorknobs, doorbell, and porch lights are old or outdated, an excellent way to easily improve curb appeal is by upgrading them. These items will add the most aesthetic appeal when they all go together, rather than being mix-and-match. So, if you're going to replace one, you may as well replace them all.
10. Invest in an Exterior Facelift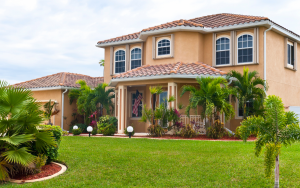 Do you have stained stucco or trim? Is your home in need of a paint job? Nothing says neglect like not taking care of the exterior of your home. Maintaining the exterior of the home or applying a fresh coat of paint can make a world of difference when it comes to how potential buyers view your home.
Improve Curb Appeal and Sell Your Home
Do you want to improve curb appeal so you can sell your home? Contact the professionals at Sarasota Neighborhood Experts today! We have over 26 years of experience buying and selling homes, and we know the Sarasota real estate market inside and out. Call us today to get started!