Moving is NO Fun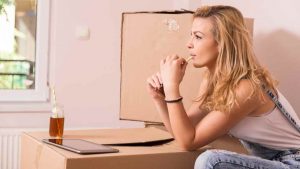 Relocating to a new city can be difficult and overwhelming at first – especially if it's to a city you're not familiar with Sarasota. Common worries include finding your new neighborhood, finding your way around a new city, putting your kids in the right school, and so on. However, we understand the emotional and financial impact of uprooting your family and possessions from familiar surroundings and starting a new life in an unfamiliar location and we would love to help!
How We Help 
Our goal is to help alleviate the time and stress associated with relocating to Sarasota.  As our name states – we are a team of Sarasota Neighborhood Experts. We know Sarasota inside and out and we utilize our knowledge to reduce the time and headache associated with your move. Our Realtors® will quickly familiarize out-of-town buyers with the intricacies of Sarasota's real estate market. We can quickly pinpoint the Sarasota neighborhoods that best suit your unique lifestyle and individual requirements. Our team will do all the market research for you, identifying the neighborhoods and properties you should be looking at during your house-hunting trip to Sarasota – helping you can find your dream home in the shortest possible timeframe.
7 Easy Steps to Relocate to Sarasota:
Explore our FREE  Sarasota Relocation Guide

Contact us

for a FREE CONSULTATION over the phone to get to know you and your requirements

Start your online

Sarasota home search

 

Schedule your initial consultation at our office or we could meet you at your hotel if you require transportation

Review your needs and drive several areas of the city to help you get familiar with certain areas

Depending on your purchase timeline we can introduce you to lenders for loan approval if needed

Start viewing homes in Sarasota with a REALTOR® from Sarasota Neighborhood Expert 
Whichever steps you take, make sure you're working with a licensed Sarasota-based REALTOR®. Sarasota Neighborhood Expert agents here help. Ready to make the big leap? Let's connect! Leave your information below and we will be in touch. 
Moving to Sarasota? Check out our Relocation Guide and SUBSCRIBE to our Living in Sarasota YouTube Channel