For four years running, LWR has been the #1 multi-generational community in the U.S. And now, it is also the best-selling community overall!  So, Lakewood Ranch: What's the Hype?
Since its inception, Lakewood Ranch has kept the promise to protect the land and take care of the people who live, work, and play here. For over 25 years, Lakewood Ranch has allowed its residents to enjoy the kind of lifestyle perks that typically takes most communities generations to create. The community features vibrant town centers, A-rated schools, the Lakewood Ranch Medical Center, Lakewood Ranch Golf & Country Club, Premier Sports Campus, and Sarasota Polo Club. All while preserving over 40% of the land for conservation and parks. Let's dig a little deeper 
1. THE #1 MULTI-GENERATIONAL COMMUNITY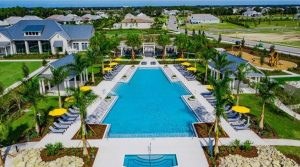 Lakewood Ranch has been named the best-selling community in the country for all ages.  Each community or neighborhood is known as its own village. We have over 30 villages now and 2 villages, Del Webb and Cresswind are designed specifically for those over 55.   Their wide array of home types, amenities, and lifestyle opportunities (nearby schools, professional opportunities, close proximity to cities) makes The Ranch an incredible choice at any age or life stage.
2.  LOCATION, LOCATION, LOCATION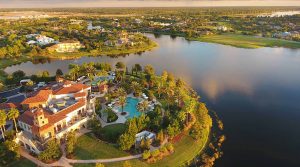 Located in southwest Florida, on the Gulf Coast, only 9.9 miles from east of downtown Sarasota and less than an hour south of Tampa. In addition, Lakewood Ranch is only:  17 miles from Siesta Key, 13.9 miles from Lido Beach, 7.8 miles from the Sarasota-Bradenton International Airport, and 38 miles from St. Petersburg. Additionally, Tampa International Airport is less than an hour away.
3.  GREEN CERTIFIED COMMUNITY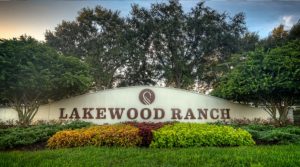 Lakewood Ranch is the largest green-certified community in the nation! This sustainable green community has been certified green by the Florida green building coalition.
4.  A-RATED SCHOOLS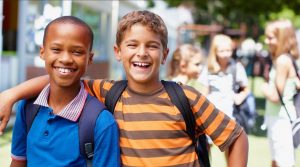 The Ranch includes 14 pre-schools, seven public and five private primary and secondary schools, and 10 campuses of higher education, with an emphasis on business, vocational, culinary, and medical programs. Their primary and secondary schools are consistently A-rated. 
5.  MAIN STREET 
Lakewood Ranch Main Street is charming and I have heard described like it is walking onto a movie set. It is clean, well-appointed and you feel right at home. The alfresco environment provides a special place for strolling and shopping, special events, and festivals and concerts – year-round. Here you will find a movie theater, putt-putt golf, diverse eateries, organic groceries, and places to workout.  Meet friends for happy hour, get your haircut or check out a fancy boutique. Who needs to go to Main Street, downtown Sarasota when everything one needs is on Main Street in Lakewood Ranch?
6.  MUSIC ON MAIN 
Speaking of Main Street – the Music on Main is equally incredible. This free concert series and block party for the public occurs on the first Friday of each month. The whole community comes out for Music on Main. Here you will find streets lined with food vendors, beverage and beer trucks, plus other sponsor booths.  
7. FRESH, LOCAL FARM-TO-TABLE PRODUCE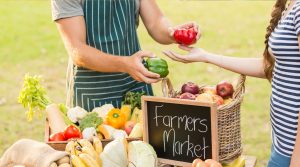 Sundays start fresh at the Farmers' Market at Lakewood Ranch, located in the parking lot which has recently moved to the new Waterside Village. This is a great way to get out and explore what is new in the area and experience. Come experience some of the best flavors in the region, including fresh produce, meat, poultry, artisanal bread, and prepared foods from 50+ vendors. 
8.  THEY HAVE A CLUB FOR THAT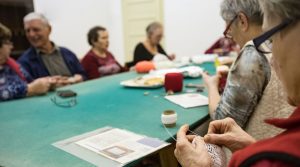 The Lakewood Ranch residents love clubs! No! We aren't talking about the dancing & drinking type of club. We're talking about well-organized groups of people who routinely gather for common interests. Residents come together and bond over just about anything you can imagine in Lakewood Ranch: wine, politics, photography, or history – or maybe you like Mah- Jongg, gourmet cooking, sewing, genealogy, or gardening. Perhaps you love wine, politics, photography, or pickleball – there's a group of like-minded individuals thrilled to welcome you to their club. There is a club for everyone at Lakewood Ranch.  www.lwrcac.com/clubs
9.  SACRED GREENSPACE
One of the essential parts of the Lakewood Ranch development process has been the preservation of wetlands and natural ecosystems.  Likewise, preserving green space for resident use; it is sacred.  Lakewood Ranch has more than 7,000 acres that have been set aside for nature preserve parks and lakes. 
10.  ENDLESS FUN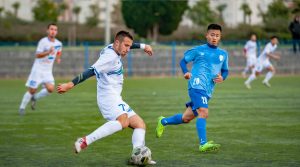 The Premier Sports Campus 140 acre campus with 22 FIFA-regulation, Celebration Bermuda-grass fields, and a 3,000+ seat stadium that host a plethora of sporting events. This campus is a statewide destination for soccer, rugby, and lacrosse tournaments.  In addition, there are tons of family-friendly local, state, and national events to attend every year. This Dec, it will host Florida's Winter Cup & College Showcase
11.  WHERE THE WILD THINGS ARE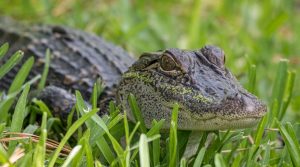 Way before rows of single-family homes popped up, wild animals called the vast land of Lakewood Ranch home. But you know what? Many of the animals are still there! Don't be fooled by pristine landscapes and well-maintained yards. On any given day, off of a beaten path – you could spot deer, boar, bobcats, or snakes. Less elusive are the majestic sandhill cranes and other native Florida birds. They often frolic in open spaces or even near your home. Near bodies of water, you could see frogs, otters, and turtles. And of course, you are likely to spot Florida's famous alligators basking near lakes and rivers.
12.  FIRST-CLASS GOLF COURSE LIVING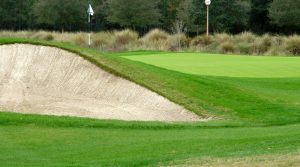 If you love living where you golf, then Lakewood Ranch could be perfect for you. Lakewood Ranch boasts 3 18-hole golf courses, 2 of which are designed by golfing great Arnold Palmer. These courses provide a golfing experience that's second to none. These breathtaking courses cut through multiple communities, including Lakewood National, Lakewood Ranch Golf and Country Club, and  Esplanade Golf & Country Club. As a result, many professional athletes decide to retire here because they can step right outside of their backyards and get in 18 holes year-round. 
13.  VILLAGE IDIOTS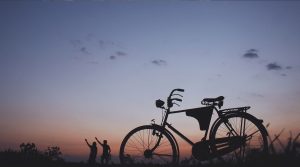 No, no it's not what you think. Lakewood Ranch was built with cyclists in mind. Many of the roads were planned with bike lanes where you can ride miles and miles of interconnected lanes in a single ride. LWR area residents are big fans of biking. In particular, the biggest groups of 100 +  Ranch residents who are primarily retired boomers, —and a few younger cyclists. During the daylight-saving months, they get together at Village Bikes on Main each week. Their meetup is called – the Village Idiots Wednesday Night Worlds, a 20- to 35-mile ride through various Lakewood Ranch communities that end with a beer at a pub.
14.  SUNDAY POLO MATCHES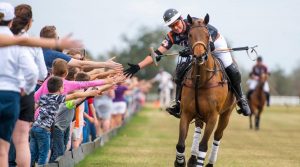 Since 1991, the Sarasota Polo Club at Lakewood Ranch has been offering entertaining and exciting polo matches to visitors and residents. Bring your picnic basket or check out the food trucks and enjoy the exhilaration of the "fastest game on four feet".  Sundays at the Sarasota Polo Club is a fun-filled experience with tailgating, half-time entertainment, divot stomping, Clydesdale wagon rides, and plenty of fresh air.  The event,  grounds, and atmosphere are all awesome.
It is the perfect spot for a family-friendly outing; even your four-legged friends are welcome on a leash of course. I see you –  imagining snobby, Pretty Woman-type ladies in big hats?? – think again. Polo may be known as the sport of kings, however, in Lakewood Ranch, it's refreshingly unpretentious.  
15.  TOP-NOTCH MEDICAL CARE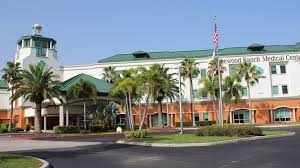 The Lakewood Ranch Medical Center has been serving the community since 2004 and consistently ranks at the top of its class when it comes to quality care.  This hospital is accredited byIt is a full-service hospital, offering everything from cardiovascular care to first-class Emergency Department to women's services. Also, if you are looking for work in the medical field- it has been named one of the top 100 Places to Work by Modern Healthcare. 
16.  SHOP TIL YOU DROP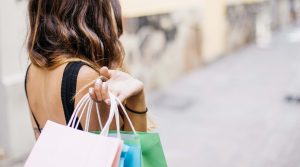 Conveniently located within Lakewood Ranch you have 3 options. 
Lakewood Ranch Main Street offers stylish boutiques and international restaurants, the Lakewood Ranch Cinemas, and other creative entertainment opportunities.
Waterside Place (a few shops are open): this will be a regional waterfront destination located within the village of Waterside. The center will include retail shops, offices, restaurants, and the Players Centre for Performing Arts, all connected to the residential neighborhoods by trails, parks, and water taxis.
But you can't forget about UTC!  Located minutes from Lakewood Ranch at I-75 and University Parkway, The Mall at UTC is a world-class fashion and dining destination that features approximately 880,000 square feet of retail space with Saks Fifth Avenue, Macy's, MAC, and more than 150 stores and restaurants in addition to many distinctive retailers not found anywhere else in the local area, offering a diverse mix of fashion and lifestyle retailers, popular favorites, sit-down restaurants, and a children's play area.
If you would like information about specific Lakewood Ranch neighborhoods be sure to watch these other videos: 
3 Best Lakewood Ranch Neighborhoods
Subscribe to my YouTube channel, I regularly post videos about the Sarasota area. 
Follow me on Instagram and Facebook as well.
OTHER SARASOTA NEIGHBORHOODS: