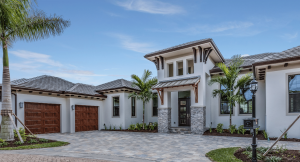 If you're searching for a dream home in the Sarasota or Manatee County area, then look no further! Our real estate experts at Sarasota Neighborhood Experts are here to guide you! Our team of professionals will provide you with tips on finding the perfect home, as well as excellent service and advice.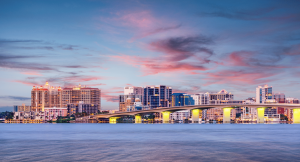 With its stunning beaches, captivating art scene, renowned schools, and one-of-a-kind neighborhoods – it's easy to understand why many people are drawn to this beautiful location. To ease your transition from house-hunting to purchasing, we've compiled a valuable list of essentials For Sarasota & Manatee County house-hunting.

Essential Items To Bring Along During House Hunting
Before heading out on house hunts, make sure you are well-prepared with everything you need.
Before you start house hunting, download our free checklist to make sure you don't miss any important steps along the way.  This handy resource will help you narrow down your search and only look at homes that meet your needs.
2. A realtor –
When you are in search of your perfect home, working with an experienced realtor can greatly benefit you by giving valuable insight into the local market and neighborhoods. They know what to look for when making such a huge decision, so don't hesitate to consult our experts!

3. A camera –
Take photos of each room as well as any features that stand out to you (e.g. a beautiful view, an updated kitchen, etc.). This will help you remember each property after you've left it.

4. A notepad and pen –
Keeping track of your findings while house-hunting is essential; jot down notes and capture key features, such as bedrooms, square footage, etc., for each property you visit. Having a record will help to stay organized and be prepared when making important decisions!
5. A tape measure –
Don't rely on the measurements listed in the property listing. Use a tape measure to get an accurate sense of each room's dimensions.

6. Slip-on shoes that comfort & ease –
You'll likely be visiting several homes in one day, so wear shoes that you can slip on and off easily. This will save time and spare you from having to take your shoes off at each home you visit.

7. Coffee & Snacks –
House hunting can be a long and tiring process. Bring along snacks and coffee to keep your energy levels up throughout the day.
8. Pre-approval and/or checkbook –
Be ready to act swiftly if you stumble upon your ideal home – have a pre-approval letter and/or checkbook at the ready, so you can make an offer without delay.
How Can Sarasota Neighborhood Experts Help?
When it comes time to start your hunt, you can rely on our expert team at Sarasota Neighborhood Experts.
1. Get a personalized home search tailored just for you.
2. Benefit from our in-depth knowledge of the local market and neighborhoods.
3. Receive access to exclusive listings, not yet available on the public MLS.
4. Take advantage of our top-notch negotiation skills when it comes time to make an offer.
5. Get assistance with inspections, appraisals, and more.
6. Receive help in understanding the entire buying process, from start to finish
.

Ready to start your hunt for the perfect home?
Download our FREE Home Hunting Checklist, and don't hesitate to reach out to the experts at Sarasota Neighborhood Experts! Just shoot us an email at [email protected] or give us a call at +1 941-373-5880. We can help eliminate some of your house-hunting stress and get you closer to finding precisely what you're dreaming about faster than ever before!
Watch this related video: