Welcome to Lisa McBride's official blog post, where we will delve into the many reasons why Waterside, nestled in Sarasota Manatee counties, stands out as one of the most desirable communities in the region and along the Florida Gulf Coast. This vibrant neighborhood has captured the attention of homebuyers for numerous compelling reasons. From its incredible amenities to its diverse housing options, Waterside has something for everyone, regardless of their budget or lifestyle preferences. Join us as we explore the captivating allure of Waterside in 2023.
Existing Neighborhoods:
Shoreview by Pulte Homes: Almost sold out, Shoreview offers homes with stunning water views ranging from 2,000 to 3,300 square feet. Prices start from $800,000 to $1 million, making it an incredibly popular choice due to its proximity to the downtown Waterside area.
Lake House Cove by Homes by Town: This neighborhood features a variety of floor plans, including large townhomes with second-story options. With homes ranging from 1,800 to 1,900 square feet, Lake House Cove offers a mix of luxury homes, including some well-appointed 1,700 square feet homes priced under $550,000. The community boasts beautiful landscaping, amenities such as a community pool and pickleball courts, and easy access to downtown Waterside.
New Communities:
Luxury Neighborhoods:
Wild Blue: This luxury neighborhood, featuring builders such as Stock Homes, Lee Wetherington, John Cannon, and Arthur Rutenberg, promises stunning homes and beautiful surroundings. Wild Blue is currently in the pre-selling phase, with models to be announced soon.
Kingfisher Estates by John Cannon Homes: Offering just 13 homes with large lots along a beautiful lake, Kingfisher Estates is a premier luxury neighborhood near downtown Waterside.
Community and Amenities:
Waterside prides itself on creating a sense of community and providing residents with a rich and fulfilling lifestyle. The Waterside Place (Waterside's downtown area) is a walkable neighborhood that offers restaurants, boutiques, and various activities. With regular events, sports leagues, a farmers market, and even outdoor yoga sessions, residents can easily connect with their neighbors and immerse themselves in the vibrant community atmosphere.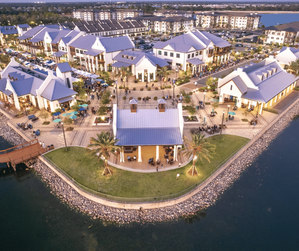 Waterside has quickly become one of the most desirable neighborhoods in Sarasota Manatee counties and for good reason. With its range of housing options, from luxury homes to more affordable choices, and its thriving community atmosphere, Waterside offers a lifestyle that appeals to a diverse range of homebuyers. Whether you're looking for a waterfront property, a well-appointed townhome, or a luxurious estate, Waterside has something to offer.
As a real estate expert, Lisa McBride and the Sarasota Neighborhood Experts team are here to help you navigate the Waterside market and find the perfect home for your needs. With their extensive knowledge of the area and commitment to exceptional customer service, they can assist you in buying, selling, or investing in Sarasota and Manatee County real estate.
For more information about Waterside and its neighborhoods, stay updated by visiting our website and reading our informative blog posts. We regularly provide valuable insights, updates on new developments, and detailed information about the various communities within Waterside.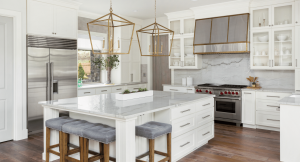 Remember, Waterside is a rapidly evolving neighborhood, and new opportunities are constantly emerging. So, if you're considering making Waterside your home or investing in this thriving community, reach out to Lisa McBride and her team today. They will be more than happy to answer your questions and assist you in making informed decisions.
Thank you for reading this blog post. We appreciate your interest and hope to connect with you soon. Stay tuned for more updates and news about Waterside and Sarasota real estate. Until next time, take care!
Related Articles:
Discover Exciting NEW Additions to Lakewood Ranch's Waterside Place 2023!