As summer comes to a close, families in Sarasota are seeking exciting ways to make lasting memories. In this guide, we'll unveil the most exceptional family-friendly activities Sarasota has to offer. From sandy beaches to lush trails, dynamic local festivals, and captivating art events, there's something for everyone in your family to enjoy.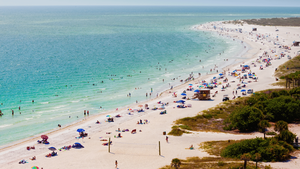 Explore Siesta Key Beach: Sandy Bliss for All Ages
Start your journey at Siesta Key Beach, an award-winning haven of sun, sand, and surf. From building sandcastles to beach volleyball, the possibilities for bonding and fun are endless.
Roam Myakka River State Park: Connect with Nature's Beauty
Embark on a scenic expedition through Myakka River State Park, where families can immerse themselves in Florida's natural wonders. Hike the trails, spot diverse wildlife, and even take an exhilarating airboat ride.
Unleash Creativity at Art Center Sarasota: Artistic Adventures
Visit Art Center Sarasota for a realm of art events that allow your family to explore creative expression together. Engage in interactive exhibitions, workshops, and art talks that inspire the artist within.
Enjoy a Picnic at Payne Park: Relaxed Delights
Indulge in a delightful picnic at Payne Park, where lush greenery and a children's playground set the stage for relaxation. Share tasty treats, engage in recreational activities, and create cherished memories.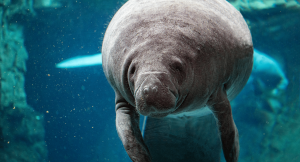 Discover Mote Marine Laboratory: Underwater Marvels
Embark on a captivating journey through Mote Marine Laboratory and Aquarium. Immerse your family in the wonders of marine life, fostering a deep appreciation for ocean ecosystems.
Sunset Serenity at Lido Beach: Breathtaking Moments
Stroll along Lido Beach as the sun sets, casting a mesmerizing glow over the water. The tranquility of the moment sets the stage for heartwarming family connections.
Movie Magic at the Sarasota Film Society: Under the Stars
Catch outdoor film screenings courtesy of the Sarasota Film Society. Enjoy classic movies beneath the stars, surrounded by the enchanting ambiance of Sarasota's evenings.
Embark on a Safari at Big Cat Habitat: Wild Encounters
Visit Big Cat Habitat and Gulf Coast Sanctuary for an unforgettable safari experience. Get up close to majestic big cats and exotic animals, inspiring learning and awe.
Mini-Golf Fun at Evie's Family Golf Center: Wholesome Play
Engage in friendly competition with a round of mini-golf at Evie's Family Golf Center. Navigate challenging courses and share laughter as your family's bond grows stronger.
Conclusion: Cherish the Closing Days of Summer with Sarasota's Best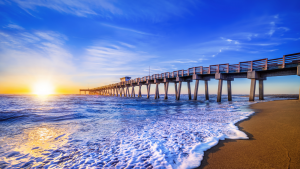 As summer bids its farewell, seize the opportunity to craft treasured memories with your family through Sarasota's unparalleled family-friendly activities. From the beauty of Siesta Key Beach to the excitement of local festivals, art explorations, and nature adventures, each experience enriches your family bond. Embrace these moments and the joy of togetherness against Sarasota's stunning backdrop.
Ready to Explore Sarasota's Family-Friendly Wonders? Contact Sarasota Neighborhood Experts Today!
Are you excited to embark on these unforgettable family adventures in Sarasota? Reach out to us at Sarasota Neighborhood Experts for personalized insights, property options, and more. Let us help you find the perfect Sarasota home to complement your family's vibrant lifestyle. Contact us today to start your Sarasota journey!