Discover the benefits and challenges of investing in Sarasota vacation rentals. Make informed decisions with insights from experts.
Navigating Sarasota's Vacation Rental Investment Landscape
Imagine embarking on an enlightening journey that unravels the world of Sarasota's vacation rental investments. This article acts as your trusted companion, guiding you through the exciting benefits and potential challenges of this vibrant market for Sarasota vacation rental investments.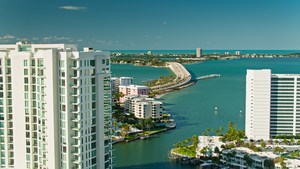 Pros of Investing in Sarasota Vacation Rentals
1. Lucrative Income Potential
Sarasota's bustling tourism scene paves the way for a promising avenue of rental income. The city's perpetual allure means that throughout the year, you could be welcoming a continuous flow of visitors, translating into steady earnings for your investment.
2. Diverse Property Options
Sarasota extends a rich tapestry of vacation rental opportunities. From opulent beachfront condos that offer an oceanic embrace to charming cottages nestled within serene neighborhoods, the variety of options allows you to curate your investment to align perfectly with your preferences.
3. Tax Benefits
Exploring the realm of Sarasota vacation rentals may also unveil attractive tax incentives. These financial advantages could elevate the profitability of your investment, making it even more appealing on the financial front.
4. Personal Use Possibility
One captivating facet of vacation rentals is the potential for personal enjoyment. You can savor Sarasota's allure firsthand, all while your investment continues to generate income through rentals.
Cons of Investing in Sarasota Vacation Rentals
1. Management Challenges
Managing vacation rentals is not without its demands, especially if you're not situated nearby. Ensuring proper upkeep and responding to guest needs can be time-consuming and require significant effort.
2. Seasonal Fluctuations
Sarasota's visitor patterns vary throughout the year, leading to shifts in rental demand. Adapting to these seasonal fluctuations is essential for maintaining consistent occupancy rates.

3. Regulatory Hurdles
Navigating Sarasota's regulatory landscape is imperative for vacation rental success. Staying well-informed about local rules and regulations is vital to avoid any legal complications.
4. Market Competition
With a wealth of vacation rental options available, Sarasota's market is competitive. Employing strategic marketing tactics is pivotal to ensure your property stands out and resonates with potential guests.
Weighing the Pros and Cons for Your Sarasota Investment
Before embarking on your journey into Sarasota's vacation rental market, take time to consider both the advantages and challenges. Drawing on the expertise of real estate professionals can provide invaluable insights to guide your decisions.
Ready to Explore Vacation Rental Investments in Sarasota? Connect with Us!        

For personalized advice and tailored insights, don't hesitate to reach out to the team at Sarasota Neighborhood Experts. Commence your path towards successful vacation rental investments in the vibrant realm of Sarasota's real estate today!