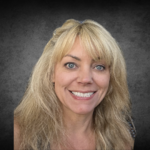 Maria Stumler
REALTOR®
A little bit about me...
Maria was born and raised amid the charming landscapes of Louisville, Kentucky. She understands how to find the unique features of a city and brings a great appreciation for the beauty and potential of your real estate investment in the thriving Sarasota area. Having made the leap to Sarasota, Maria fell in love with the area's vibrant community, stunning beaches, and diverse cultural offerings. She wants to help her clients embracethe warmth and opportunities this picturesque coastal city offers.Helping others find their dream homes and long-term investments is her mission.
With her clients, Maria takes the time to really understand what factors are most important to them and focuses her search on the areas that are most likely to be the best fit. Her primary motivation is to provide her clients with the perfect home and to ensure that your experience is smooth, stress-free, and tailored to your unique needs.
As a devoted parent, Maria takes immense pride in her 19-year-old son, who is currently pursuing his education at Indiana University Southeast. In her spare time, Maria enjoys boating, traveling, and spending time with family and friends.