Exciting developments are making waves in Venice, and it's a game-changer for the city's real estate scene! A groundbreaking project near SMH Venice has received crucial approvals, bringing the promise of a remarkable new addition to Venice's real estate landscape!
Venice, a city celebrated for its natural beauty and vibrant community, is entering a new era of real estate development. With the recent green light for the "Twin Laurel Mixed-Use Development" near Sarasota Memorial Hospital Venice (SMH Venice), a significant transformation is on the horizon.
Key Real Estate Approvals Clear the Path
This remarkable real estate project has just secured five crucial approvals from the Sarasota County Commission. Spanning 32.4 acres, it's set to provide Venice residents and newcomers with a wide range of amenities and housing options.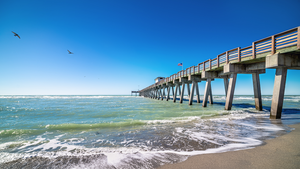 So, what does this game-changing real estate project have in store for Venice? Here's a quick preview:
Residences: 421 multifamily homes, catering to diverse housing needs.
Hotel: A 140-room luxury hotel for tourists and visitors, providing exciting opportunities for Venice and tourism.
Assisted Living Facility: A 60-bed facility for senior care in Venice.
Storage Units: 100,000 sq. ft. of storage space for residents, addressing storage needs.
Commercial Spaces and Offices: 20,000 sq. ft. of commercial areas and 80,000 sq. ft. of office space for business and economic growth.
Twin Laurel Boulevard Challenge and Community Concerns
This Venice project has sparked talks about building Twin Laurel Boulevard, an essential road connecting Laurel Road and Honore Avenue. Despite real estate approvals, traffic worries continue, especially regarding how it might affect the nearby Laurel Nokomis K-8 School due to increased traffic from the expansion of Sarasota Memorial Hospital and other real estate projects in the Twin Laurel area.
Upcoming Real Estate Projects on the Venice Horizon
Apart from the Twin Laurel Mixed-Use Development, several other exciting real estate projects are in the pipeline in Venice:
Laurel Vista: A planned 216-unit multifamily development located west of Twin Laurel Boulevard
Shreyvan Real Estate: Planning to build two hotels along Twin Laurel Boulevard
Hurt Properties Development in Venice: An 80-acre mixed-use real estate development near Twin Laurel Boulevard and Laurel Road, adding to the diversity of Venice's real estate options.
Prioritizing Community and Interconnectivity in Venice's Real Estate
In Venice, real estate planning centers on community well-being. They design child-friendly areas, family-focused amenities, and future-proof infrastructure for safety and comfort. Venice's neighborhoods are walkable, with cultural and social spaces, fostering harmony for residents and visitors. Venice's real estate isn't just about structures; it's about cultivating a vibrant, all-encompassing community.
A City Undergoing Transformation in its Venice Real Estate Market
The growth of the Sarasota Memorial Hospital Venice campus is transforming Venice's real estate market. It enhances healthcare and draws professionals and families to the city, sparking economic growth. This increased demand revitalizes urban spaces, while a flourishing cultural scene amplifies Venice's allure. Venice isn't just changing; it's on the cusp of a vibrant, prosperous future, making its real estate market more dynamic than ever.
Stay Informed with Sarasota Neighborhood Experts – Your Source for Venice Real Estate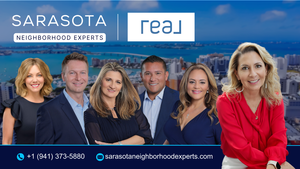 Be prepared to witness the next chapter in Venice's real estate development story! Follow us on TikTok, YouTube, and Instagram for the latest news and insights on Sarasota County's vibrant real estate scene.Stay tuned for more in-depth blog posts, exploring this incredible development and its impact on Venice's real estate future!
For deeper insights into Venice's thriving real estate market, contact us to be part of the transformation.
Excited about Venice's real estate future? Share your thoughts in the comments and stay tuned for more updates! 📣🏙️