Are you one of the thousands of people who have recently purchased a home? If so, are you currently are you experiencing HOME BUYER REMORSE? Do you regret buying your home?
Many buyers feel remorse after committing to a purchase, especially if they didn't take the time to properly research all their options. If you're feeling buyer's remorse, don't worry – you're not alone. In this blog post, we'll discuss some of the most common reasons why people regret buying a home and we'll offer some advice on how to fix the situation. So if you're feeling buyer's remorse, read on for helpful tips.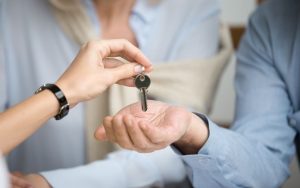 00:00 Intro
1:00 What has happened over the past few years?
3:05 Did I overpay?
3:35 Keep in Mind
3:58 No Massive Price Drops at This Time
4:10 You Probably Still Have Equity
4:30 You May Have to Make a Change
5:34 Ways to Offset
6:41 Don't Buy In To Propaganda
6:54 Now You Have Time – The Market is Stabalizing
8:14 Ways to Make Sure You Wont Have Buyer Remorse
Write down wants & needs
Know what you want for your budget
Understand taxes, insurance and HOA Fees
Ask a lot of questions
9:48 Changes Are Coming
10:00 Outro
Thank you for watching our video on home buyer remorse. Are you experiencing HOME BUYER REMORSE Do you regret buying your home? We hope that by providing some tips and resources, we have helped you in some way. If you are feeling lost or confused about what to do next, please reach out to us. Our team of professionals is more than happy to help guide you through the process of buying or selling a home. Thanks again for watching!