Hey there, Sarasota lovers! We're about to share some really exciting news that's happening right in our backyard. You might remember the Rolling Green Golf Club? Well, it's in for a fantastic transformation and will soon become Gracewater at Sarasota. Let's dig in and find out what's in store for us!
Dreams Taking Shape
Back in 2018, Eldon Johnson Jr. and the Merriwater Golf LLC team made a big move by acquiring the Rolling Green Golf Club. This beautiful spot is located at 4501 N. Tuttle Ave, just north of Myrtle Street and west of North Tuttle Avenue. At the time, the plan was to keep it as a golf course. But in the world of projects, ideas can change. And that's what happened with Gracewater at Sarasota. The team saw a growing need for fresh, high-quality homes in Sarasota, and they decided to make it happen!
Luxury Living Just Around the Corner
So, what's Gracewater at Sarasota all about? It's going to be an amazing gated community with a total of 484 homes. And guess what? They come in all shapes and sizes, with a mix of villas and single-family houses. That means there's something for everyone, no matter what you're looking for.
Living the Good Life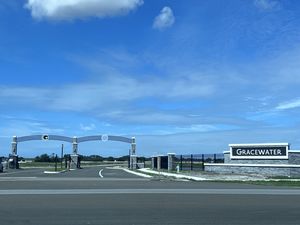 Now, let's talk about the numbers. The villas will start at around $500,000, while single-family homes will be available from the low to mid-$600,000s. But the excitement doesn't stop there. Gracewater at Sarasota will have some incredible amenities. Picture this: a resort-style pool, a place to host cool parties (they call it a clubhouse), a dog park for your furry buddies, a modern gym to stay fit, and even pickleball courts for some fun games.
But there's more! They've got someone called a "lifestyle manager." This person will plan amazing group outings, like trips to baseball games, adventurous kayaking adventures, and fun 'Yappy Hours' for pet lovers. This community is all about making the most of life and creating memories that will last a lifetime.
Meet the Masterminds
The fantastic team leading this project includes Eldon Johnson Jr. and Terry Wolfram. These folks are on a mission to make Gracewater at Sarasota the ultimate place to live in Sarasota. They're turning dreams into reality.
Save the Dates
Here's the exciting part. They're getting ready to start selling homes in November or December this year. Already, many people are showing a lot of interest. This includes empty nesters, young families, and basically anyone who wants to be a part of Gracewater at Sarasota. The word is spreading, and everyone is eager to call this place home.
Community with Heart
Even though Gracewater at Sarasota doesn't have affordable housing, there's a heartwarming twist. The Gracewater Development Community is working on an affordable housing project nearby. This will make life better for even more people in Sarasota.
An Unbeatable Location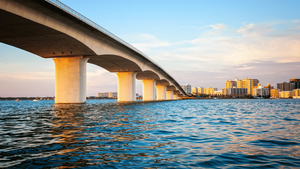 One more amazing thing about Gracewater at Sarasota is its location. It's less than 10 minutes from downtown Sarasota, with its shops, famous beaches, and more. You'll be close to all the fantastic things Sarasota has to offer.
As the Rolling Green Golf Club transforms into Gracewater at Sarasota, it's a massive moment for our city. The future is looking brighter, and there are incredible opportunities for those who want to make Sarasota their home.
Stay tuned for updates as we keep you in the loop about all the latest developments and the best homes in Sarasota. Your dream home is waiting, and the excitement is building! If you have any questions feel free to contact us at 941-373-5880
#Sarasota #RealEstate #GracewaterAtSarasota