If you're looking for a fun day out this fall, Sarasota has plenty of pumpkin patches to choose from! Our guide includes the best ones in the area, so there's something for everyone. Be sure to check out some of the activities offered at each location – from hay rides and arts and crafts to petting zoos and train rides, there's something for everyone. And don't forget to pick up a pumpkin to take home!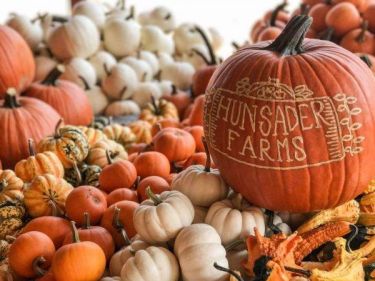 Weekends, October 15-30, 2022 | 9:00am-5:00pm
5500 CR 675, Bradenton, FL, 34211
Admission: $15 | Parking $5, Children 10 and under FREE
The 31st Annual Pumpkin Festival is right around the corner!
Cash Only (Some vendors accept cards)
Every day of the Pumpkin Festival consists of:
Craft Show • Live Music • Live Shows • Pumpkins •
Kid's Pumpkin Games •Pioneer Trades Village • Hayrides • Pony Rides • Corn Maze $2 • Scarecrow Displays • Homemade Ice Cream • Farm Roasted Sweet Corn • Food Galore • Pumpkin Pie • Chainsaw Sculpting • Petting Zoo • Barnyard Playground • Arm Painting • Children's Train Ride $2 • Big Train Ride $3• Juggler • Fresh Produce •Butterfly Experience •
*Our maze and train rides are priced as marked per person.
All other activities are from outside vendors and have their own pricing
Dogs are allowed as long as they are friendly, on a leash, and picked up after
Weekends in October 2022 | Hours: 10am – 5pm
7410 Fruitville Rd, Sarasota, FL, 34240
Admission: FREE | $5 parking
It's that time of the year again! Time for Fall photos, festival foods, and family activities that will make lasting lifetime memories! Fruitville Grove's 34th Annual Pumpkin Festival!! Our Fall Festival is a highly anticipated community event with lots of fun for the whole family! Every weekend in October.
Daily Activities include: Food Truck Rally, Craft Show, Live Music, Kids Fun Zone, Hold a Skunk, Pony Rides, Mini Train Ride, Hay Rides, Hug-A-Goat, Hold a Pig, Wildflower Maze, Petting Zoo, Enchanted Unicorn Encounter, Butterfly Garden Experience, Crafting Activities, and so much more to do throughout the day!
Free Children's Costume Contest every Saturday at 2:00 pm
Torres Family Circus and the Globe of Death with Extreme Riders; free weekend showtimes 12:00 pm & 3:00 pm
The farm market and pumpkin patch are always open during the week from 9:00 am-6:00 pm to pick out a pumpkin, Fall decorations, or grab some farm-fresh produce while snapping your annual family photos in the pumpkin patch. Show your support for local farmers and artisans by stopping by the festival! Bring the whole family to enjoy a beautiful Fall day.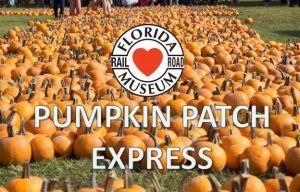 October 22-23 and 29-30, 2022 | 11 am and 2 pm
12210 83rd St E, Parrish, FL, 34219
Admission: $17.25+ TICKETS
Bring A Pumpkin Home
The Pumpkin Patch Express is departing the station for a trip to the Museum's very own pumpkin patch.
Lots of activities are included with your ticket! Hay rides, arts and crafts, Lincoln log building, and games will be available. Children are invited to pick a pumpkin from the patch to take home.
Food and beverages are available for purchase onboard the train and while at the Pumpkin Patch.
We hope you have a blast at one of these fantastic pumpkin patches! Be sure to tag us in your photos #SarasotaNeighborhoodExperts. If you're looking for more Fall fun, check out our blog post on the best Fall Festivals in the area. Happy Fall!
Looking for a new home in the Sarasota area? We can help! Check out our website or give us a call at (941) 373-5880
Sarasota Neighborhood Experts | sarasotaneighborhoodexperts.com