Best Restaurants in Sarasota. There are so many amazing restaurants to choose from that you will never run out of options. Here are 5 of my most favorite. From casual to elegant, each one provides amazing food and atmosphere.
It is not your typical sports bar. Evie's is a Sarasota treasure.  They offer fresh American fare, excellent homemade pizza, specialty cocktails, and 24 beers on tap. You can choose from any of the 4 locations around Sarasota. The downtown location offers 2 luxury lanes of bowling that will be available for private events or open bowling. All of their locations are some of the best restaurants in Sarasota.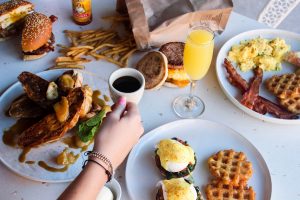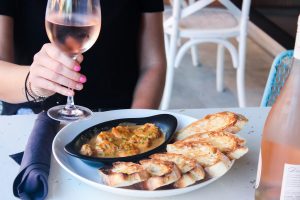 Libby's serves up warm and tasty American fare and classic cocktails with a twist! In fact, you can't go wrong with this restaurant. Certainly, it is quality that meets value. Everything on the menu is was spot on. In turn, you can see that a lot of thought has gone into providing the best experience. For local folks, it's a no-brainer.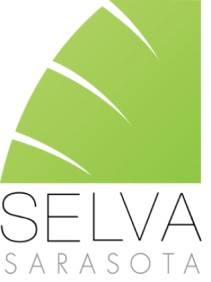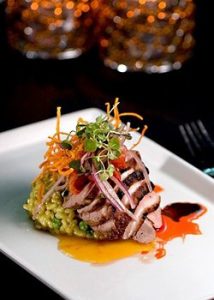 Photos: @selvagrill
Selva's Latin Fusion cuisine represents the marriage of exotic flavors from Latin America and the United States. Subsequently, their special emphasis on Peruvian dishes recognizes the contribution of Asian immigrants to Peru.
Everything was I have ever ordered from here is excellent from start to finish.  With our a doubt, it is the best fine dining in all of Sarasota. Definitely, a must while in town.
Shore restaurant is an al-fresco coastal eatery. Creative recipes are their specialty. From your first sip of their signature cocktails to your last bite of their Key West shrimp and Scallop Risotto, the entire Shore experience is nothing short of incredible.  All of it is served in an open-air dining space.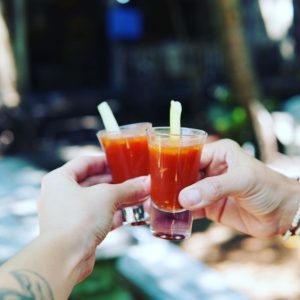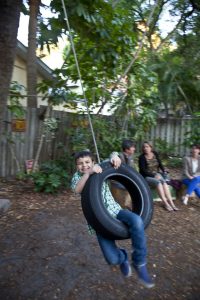 It wouldn't be called a fish camp if they weren't bringing in the Bay's local fish every day. In addition, they also offer Southern Home Cooking.  Their friendly staff strives to match the delicious food with exceptional service to assure your visit to Owen's Fish Camp is second to none.
Located in the heart of Burns Court in Downtown Sarasota, Owen's Fish Camp is an ode to old Florida living. This is a restaurant full of history and Southern Hospitality. Clearly, the casual atmosphere allows guests to relax and enjoy what makes Florida so special. Quite simply, one of the best restaurants in Sarasota!
Check out this post for more information on the best restaurants in Sarasota:  Downtown Sarasota's Best Restaurants.
What is your favorite place to eat in Sarasota and why?? We love to hear your questions & comments! Please share your thoughts.