Have you ever gone to a new town and the locals mentioned things that they believe you should already know? You probably even got a strange look –  you didn't know that?  
Well, every city has a few things that are implied knowledge. Usually, it takes time to become aware of all the cities' little nuisances.  Let me fill you in on 5 things that no one tells you about Sarasota, but are important to know.  
1. Sarasota Is A Circus Town
Before moving to Sarasota, the biggest thing that no one mentioned to me was that it is a CIRCUS town.  Wait -what? I didn't even know that was a thing. 
When John Ringling decided to make Sarasota the winter home of the Ringling Brothers Circus – Sarasota quickly became a circus town.  As a result, the history is long and deep and is all over this area.  John and Mabel visited Sarasota after the turn of the century and decided to call it home. Subsequently, they began buying land in Sarasota in 1911 and at one time owned 25% of the land in Sarasota.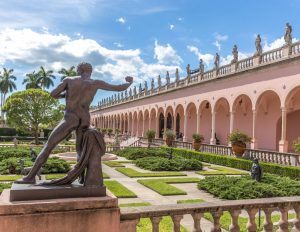 The most prominent piece being the home that they build along the waterfront – the Car d'zan.  On the grounds, you will find the famous Ringling Circus Museum. Here you can explore a collection of European art that John Ringling personally brought back from his travels. In addition to the Ringling Museum and Car d'Zan – John Ringling was instrumental in the creation of the famous St. Armands Circle.  Furthermore, every Sunday during the winter months, the circus would practice for the upcoming shows and allow visitors and spectators to watch for free. Before Disney's World, this was one of the largest attractions in Florida.
2. Sarasota & Manatee Counties
Sarasota and Manatee Counties go hand in hand, but no one really tells you about this. 
 They are part of a 2 county area that comprises over 1 Million people. Residents that live in Sarasota do not always live in the City of Sarasota. Likewise, Lakewood Ranch is primarily located in Manatee County and is still considered part of Bradenton.  Therefore, residents could have a Bradenton address and/or a Lakewood Ranch address within the same neighborhood. Surprisingly, the Sarasota city with the largest population and landmass is North Port.  Although it is not well known, North Port is the fastest-growing city in Sarasota.  

3. Airbnb, Leases, & Investment Properties
Wouldn't it be a dream to find a great little condo or single-family home to create a second home retreat?  You could lease it out for a few nights when you are not there to help cover the cost. Unfortunately, it is not that easy in Sarasota.
Within the city limits of Sarasota, as well as the counties of Sarasota and Manatee there are restrictions on leasing. Sarasota County restricts its leases to a minimum of 30 days. Likewise, in the city of Sarasota, properties must be leases for a minimum of 8 days. However, most people vacation for a week or less. Only certain areas of Siesta Key and Anna Marie Island allow a lease for a week or less.  Consequently, this can make it difficult to earn money from Airbnb. But, no one tells you about leasing restrictions until you start looking.
4. The Amish Community 
Another thing that no one tells you about Sarasota is that there is a large Amish community.
The Pinecraft is a neighborhood that has just over 3,000 Amish and Mennonite residents. Many of these residents are snowbirds that migrate from the north to get out of the cold. This area is well known by Sarasotians who love to enjoy home-cooked, comfort meals from Amish restaurants like Der Dutchman, Yoder's Amish Village, or  Big Olaf's.
5. The Most Zagat Award-Winning Restaurants in Florida
The city of Sarasota has more Zagat award-winning restaurants than any other city in Florida.
Yes, no one told you that Sarasota has more Zagat-winning restaurants than Miami, Orlando, or Tampa. Therefore, enjoying a great meal in Sarasota truly is a pleasure. Be sure to check out a few of these award-winning establishments: Owen's Fish Camp,  Indigenous, Libby's, and  Selva Grill,
Check out my other video where I tell you more about Sarasota dining:  BEST RESTAURANTS IN SARASOTA & SARASOTA DOWNTOWN RESTAURANTS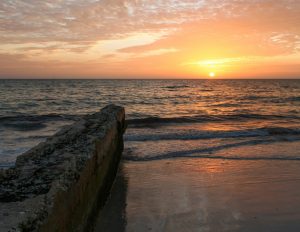 And just a few other fun facts to note:  Sarasota and Manatee Counties have over 4 million visitors a year. Most come to enjoy the 35 miles of beaches; 13 of which are public. If the crowds of Siesta Key are not for you, check out alternatives like Turtle Beach and Nokomis Beach.
There you have it, the 5 things no one tells you about Sarasota. If you have any questions about the Sarasota area, we would love to help. Please call/text Lisa at 941-373-5880. Contact Us